Leading Ribbon Blender Mixer Manufacturers, Wholesaler in Ghana
We trained ourselves with advance amenities; our company is eagerly engaged towards presenting to our customers with Ribbon Blender Mixer Manufacturers in Ghana. With dedicated hard work of our engineers, we have carved a niche for ourselves in this domain by offering premium quality gamut manufacture of Ribbon Blender Mixer. Arvinda Blenders is the trade names in the industrial of Ghana and cities like Accra, Cote d'Ivoire, Lagos, Togo, Beninand the like for manufacture Ribbon Blender Mixer. This designed by our experienced professional utilizing best quality stainless steel. Further to give a perfect range, we check these blenders' mixers on characterized quality parameters. Our cherished customers can avail this Ribbon Blender Mixer in varied model, diverse sizes, structures and details as to suit their specification requirement. The blenders' mixers are installed perfectly with care taken for safety avoiding mishap. The smooth progression of mixing can be conceivable by utilizing our Blender Mixer as it has the basic usefulness and persevering innovation inserted in it. Our engineers are creative and most talented in this niche and the flourished customers can avail this range of blenders' mixers at market leading rates.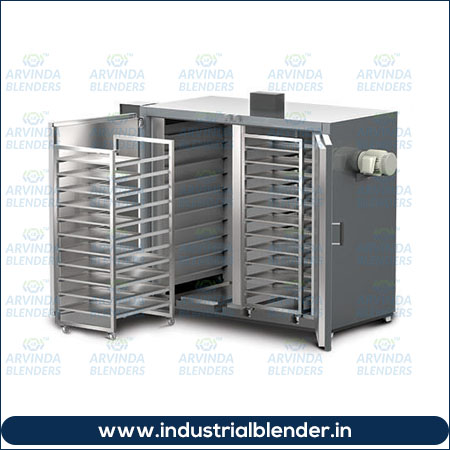 Our company also manufacture which is model in Horizontal ribbon mixer consist of U-Shaped barrel, Spiral ribbon and driven parts which also has inside and outside two layers. The outer ribbon push the material from both ends to the center of the barrel, inner ribbon pushes the material from center to the two ends. Thus to realize material convention Horizontal ribbon mixer features a good effect to mixing the sticky grain or paste material, and add the liquid to the powder and paste material. The simple cover is often made into fully opened door to facilitate operation and cleaning. We have the most impressive ribbon blender manufacture with years of experience and constant improving skilled makers of ribbon blender that stand out where the salient features also we supply manufacturing blenders' mixers machine for pharmaceuticals, cosmetics, fertilizer, chemical and the like with assured quality and safety. Our experts serve our customers with satisfactory delivery services.