Ribbon Blender Manufacturer, supplier & Wholesaler in Karnataka
With an aim to perform the ever-evolving needs of our customers, we're engaged in presenting an sufficient collection of Ribbon Blender Machine in Karnataka. Arvinda Blenders is the well-recognized brand names as a prominent supplier in Karnataka major cities like Bengaluru, Mysuru, Hubli- Dharwad, Mangaluru and the like Our company is great expertise within the field of producing and exporting the gamut of Ribbon Mixer Machine for pharmaceuticals, cosmetics, fertilizer, chemical powder and other similar products; this Ribbon Mixer Machine is very appreciated among customers. Our company manufactures Ribbon Mixer Machine with impeccable performance, we also a leading supplier, manufacturer, exporter of ribbon mixer unearths huge utilization in several industries like mineral, pharmaceutical, chemical and food. Ribbon Mixer Machine contains U shape parallel during which heavy duty shaft with two ribbons in opposite shape at different side circle diameter are mounted with the assistance of the shaft. The drum of the mixers fully made out of food grade chrome steel.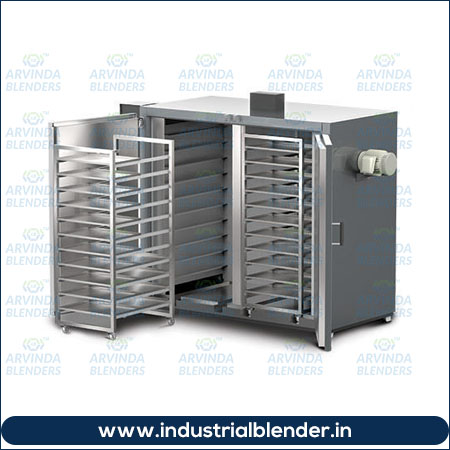 This machine is employed for mixing powder or other such items so as to make an ideal blend of any kind. The ribbon machine drum of the mixer rotates both reverse and forward direction. Its main features are material inside the drum goes up and down because the drum moves. The blades in the drum are outfitted in such how that any kind of powder blends right into an accurate form. Mixing drum and blades are constituted of top notch first-rate stainless-steel to keep away from any pretty response and really clean cleansing process.
Our company manufacture Paddle Mixer where its mixes powder and Blends substance into powder and the blender mixer is specially designed for uniform wet & dry product mixing and blending technologies provide the ideals environments for effective optimum product mixing with  wide distributions of particles sizes and bulks densities without segregations of powder, granular, fibered, moist solid and liquid together with pasty or high viscous masses for pharmaceuticals, chemicals, herbal, cosmetics, foods, pesticide, detergent, and plastics industries. The features of paddle mixer are it has plough type mixing blade, flame proof electrical circuit with jacketing for heating and cooling system and also it is within the budget of the customers and meet their specified requirement.
We manufacture to cater the industrial mixing, blending, drying and dispersion equipment for many years now.  We design and build our mixers and blenders in company owned plants in the Gujarat, INDIA. All of our plants are all fully equipped with lavish engineering and manufacturing tools. In the USA, UAE, Europe, Germany and etc. many customer use our blenders. Our mixers and blenders are used throughout the process industries and include chemical, food, cosmetics pharmaceutical manufacturing companies.