Leading Paddle Mixer, Tray Dryer, Plough Shear Mixer, Chemical blender Mixer Manufacturers in Mumbai
Arvinda Blenders are used all over Mumbai, India and also in international market, our product is avail in various form for blenders' mixers are used all through the technique industries and consist of chemical, meals, cosmetics pharmaceutical manufacturing companies. In Mumbai major business cities are Thana, Ulhasnagar, Ambarnath, Kalyan, Bhiwandi, Akola, Nasik and the like. Moreover our products are well tested on each level for quality matters committed to responding promptly to satisfy the changing requirement of customers. We are supplier, manufacturers and exporters of blenders' mixers like Plough Shear Mixer, Industrial Blender Mixer, Tray Dryer, Ribbon Blender, Paddle Mixer, Chemical blender Mixer, Powder Mixer Blender and the like.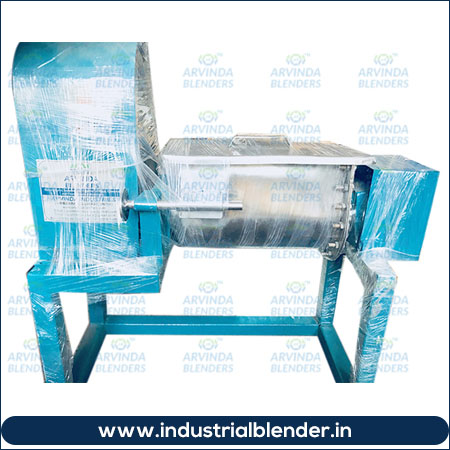 Our offered ranges of blenders' mixers are hugely demanded in Mumbai by the customer for having unique features. Ribbon Blenders had been used for a long time but over the course of time, dissatisfaction started taking place in the minds of the users due to continuous leakages and drips at higher rates. We are engaged in offering beautiful design combinations match perfectly with all the known and leading brands of blenders' mixers and enhance the aesthetic beauty of the interiors.
Tray Dryer is important laboratory equipment used for drying high grade oxygen and temperature sensitive materials. They are specifically designed to dry hygroscopic substances (products that attract moisture from their surroundings), leaving minimal residual moisture in them. Arvinda Blenders, the leading pharmaceutical machinery equipment manufacturer of India, houses an extensive range of vacuum tray dryer to meet the unique requirements of food, chemical, pharmaceutical.
Our company's tray dryers are powered by advanced heat transfer system that ensures uniform distribution of heat between the plates and the sample. The sample is sterilized at a high pressure prior to the drying process so as to eliminate any form of microorganisms or contaminants present in them. On successful sterilization, the sample gets dried at a temperature range of 800C to 1100C for a pre-set period of time.