Best Ribbon Blender Manufacturer in Bengaluru
We Arvinda Blenders are major manufacturer, supplier and exporter of Blenders Mixers Machine in Bengaluru which includes major cities like Tumkur, Tirupati, Mysore, Salem, Anekal, etc. We also manufacturer and provided service for total blenders mixers valve and machine that is wisely projected and unwavering to assemble the requirements of current position. We have developed our Dry Powder Mixer machine with exclusive attributes, due which it is hugely demanded by the customers flourished across the Bengaluru and worldwide. These valves and machines with qualities of these valves are maintained by our experienced professionals. Our products are widely appreciated by our clients for their maximum strength, high durability, accurate dimensions, easy installation, lightweight, precision-designed, compact size, and sturdiness. Apart from this, our valued clients can purchase these products from us in premium quality packaging material and at reasonable price.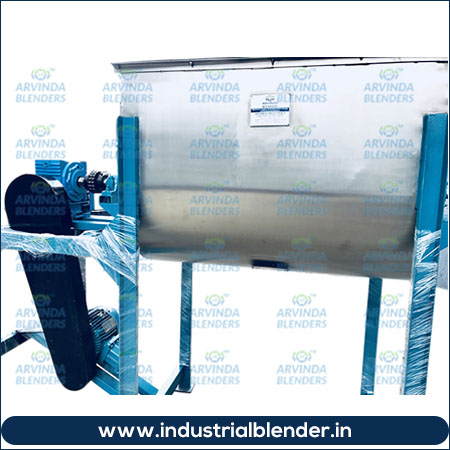 Our company also manufactures Dry Powder Mixer, Cement Mixer, Industrial Stirrer Mixer Manufacturers and the like in India. We manufacture blenders' mixers not only in Bengalure but in other countries our company manufacture blender mixer for leading companies for example pharmaceuticals, cosmetics, fertilizer, chemical and the like with assured best quality and design. The Dry Powder Machine has a horizontal U shaped, double – helical, ribbon agitator that rotates within the trough. With salient features such as wear and tear resistance, special shaft seals, with special heating and cooling jackets also available in specialized application as required by the customers. The Dry Powder Machine is easy to clean as with it stainless steel body it gives good mixing efficiency with batch wise mixing. We provide gearbox with premium motor and long lasting machine life.
Arvinda Blenders are manufacturer and suppliers of Cement mixer. A cement mixer means you have to add water, gravels, sand to create as desired consistency and quality to produce mortar form of a strong base for constructing the buildings. There are various types of cement mixer available in traditional drum shaped, volumetric mixer, different sizes and configuration to manage various requirements. The production of the cement mixer is carried out using modern techniques and pure quality parts to offer genuine quality of cement mixers to our valuable customers. Our range of cement mixers is rigidly constructed and provides uniform mixing of the components and long service life.
Our company is well-known in India and abroad for Cement Mixer manufacturing. We are a leading company for manufacturing blenders' mixers machine for pharmaceuticals, cosmetics, fertilizer, chemical and the like with assured quality and safety. Our engineers serve our customers with satisfactory delivery services. Our products are user friendly and have fascinating combinations of technologies to offer efficiently working cement mixers for various construction purposes.