Double Cone Blender Manufacturers & Suppliers
The important process in some manufacturing products like chemical, food, pharmaceutical, detergents, plastics, fertilizers, cosmetics is Mixing. For the production of homogeneous solid mixture, the double cone blender is used. Two cone shaped sections are welded to the central cylinder in the main body of double cone blender. A driving motor is placed in the blender. The mixing is performed axially in the double cone blender and it depends on the rotating speed. Generally, the double cone blenders are used for blending dry solids, bulk materials, and slurries. The double cone blender is various industries for the production of medical granules, powdered milk, semolina flour, baby food, soup powders, detergent, fertilizer, coffee and various other products. We are among the leading double cone blender manufacturers in Ahmedabad. Successfully we have exported our comprehensive range of double cone blender in various parts of the world. Our objective is to provide utmost products to the customers all over the world.
Features: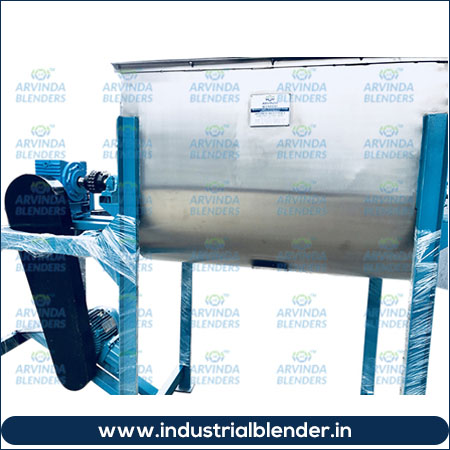 Note** We offer a high-performance Double Cone Blender that is utilized in a variety of industries to blend dry powders.
Key Tags : Double Cone Blender Manufacturers, Double Cone Blender Supplier, Double Cone Blender Exporter, Double Cone Blender Manufacturers & Suppliers, Double Cone Blender Manufacturers in India, Double Cone Blender Manufacturers in Ahmedabad