Leading Ribbon Blender, Ribbon Mixer Manufacturers in India
We are committed manufacturers of quality assured Ribbon Blender, Paddle Mixer, Dry Powder Mixer, Pharmaceutical Blender, Industrial Mixer Blender, Tray Dryer, Air Tray Dryer, Cement Mixers, Ribbon Blender Supplier and Exporter, Powder Mixing Technology, Paint Mixer Machine, Color Mixer Machine, Industrial Stirrer Mixer, Industrial High Speed Mixer, etc. we are well-known supplier of Ribbon Blender which is ideal for blenders mixers in India major cities like Gujarat, Ahmedabad, Chennai, Mumbai, Pune, Hyderabad, Dispur, Bangalore, Indore, Patna etc.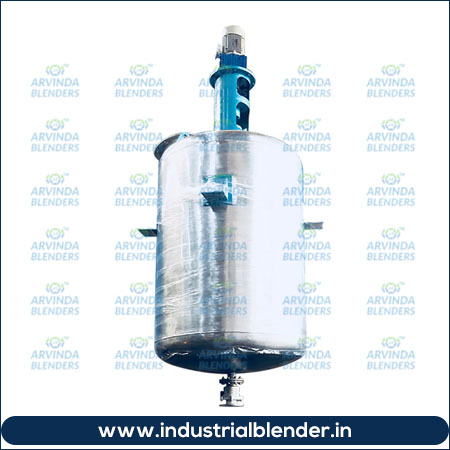 Our Company has been certified as complying with an ISO standard maintenance of this standard brings confidence that products supplied are inherently safe, reliable and meet customer specifications. Our blender mixers of the organization seek to attain the leading position in both domestic and international market for offering a impeccable quality engineering products.
Our range of the products can be categorized into blenders mixer, nauta mixer, powder mixer, ribbon blender mixer, octagonal blenders, double cone blender, food mixer machine, cement mixer, chemical blender mixer, wall putty mixer machine, lump breaker, Air Tray Dreyer, Plough Shear Mixer, Double Cone Blender, Conical Blender Mixer, Pharmaceuticals Blender, etc.  Our manufactured products are widely utilized in multiple industrial sectors.
The Ribbon Mixer Machine is essentially mixing an assembly wherein the blending stirrer is in horizontal position within the container & features a single speed, simple rotation. The agitator rotates around itself at a really slow speed inside the bowl and thereby achieving intimate mixing of dry or wet materials of Tablet Granulation, Powder, Chemicals, and Food & Confectionaries Materials. this is often a special design feature of machine & stirrer, the mass mixer are often mix the sticky materials & also uniformly and intimately mix the materials which are to be difficult to mix.
A cement mixer is also known as concrete mixer and it mixes cement, aggregates and water and produce concrete mechanically which are availed in varied mixer type and model but main two broad type are batch mixers and horizontal mixers.
Our Wall Putty Mixer Machine Manufacturers has perfection is a proud moment when someone compliments the finesse and finish of your home walls. Many people believe that paint selection alone is enough but also the perfect walls need a touch of more than just the best paints. Wall putty is basically white cement based fine powder that is created into a smooth mixture and applied to the walls before painting. The machine will give smooth Surface Wall Putty once mixed but our wall putty mixer machine an application will be applied to the interior as well as exterior walls. Moreover, the mortar can be used on dry or wet, old or new walls for a fault-free surface. Our company are manufacturing the most impressive ribbon blender manufacture with years of experience and constant improving skilled makers of ribbon blender that stand out where the salient features also we supply manufacturing blenders' mixers machine for pharmaceuticals, cosmetics, fertilizer, chemical and the like with assured quality and safety. Our experts serve our customers with satisfactory delivery services.