Incepted years ago in this domain, we are engaged in supplying, manufacturing and exporting superior quality of blenders' mixer in Nigeria. We are the brand named well-recognized in the industrial market as a leading supplier of the premium quality of blenders mixer. Our esteem customers who are flourished across Nigeria can avail and primarily fixed chemical, meals, cosmetics pharmaceutical industries. Constructed from UV resistant polypropylene materials, the range of blenders mixers is perfect for exposed as well as for underground installations. Our manufactured blenders' mixers are made with outstanding chemicals and physical properties that make its attributes a robust, crack resistant and weather proof in quality. These blenders mixers are stainless steel built in and economical in handling transportation and installation.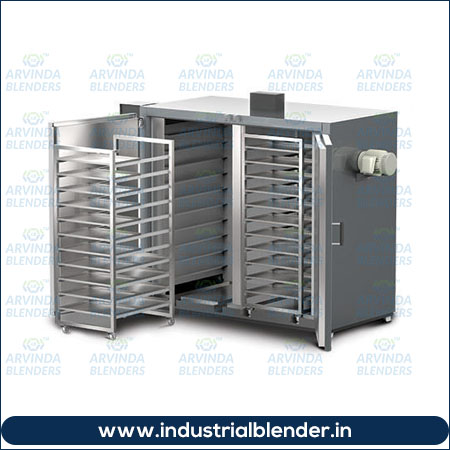 Being a reliable manufacturer, supplier and exporter, Arvinda Blenders are engaged in offering a wide array of Industrial products. Our range includes Conical Blender Mixer, Nauta Mixer, Paddle Mix, Paint Mixer Machine, Color Mixer Machine, Industrial Stirrer Mixer, Industrial Agitators and Impellars Suppliers, Industrial High Speed Mixer, etc. We make use of the supreme quality raw materials for the fabrication of each part. Only advanced machines are used for the fabrication of our entire array of Industrial products. Our engineers make available our products in customized specifications as well on special demand. And, we cater to the requirements of Industrial mixing, blending, drying & dispersion. Moreover, we are supplying for bulk orders and deliver the same within the stipulated time frame.
We are manufacturer of supreme quality raw material; our range of Conical Mixer Blender is widely appreciated and demanded in the market. This product comes with high power motors which speed up its mixing process. This blender is efficient and versatile equipment for homogeneous mixing of dry powder and granules. With studios design and structure of the product is unique which require less space and less energy from other similar mixers available in the market. The Conical Mixer Blender is fast, smooth working processing which makes it something different and special. Conical Mixer Blender is used in various industries such as Pharmaceutical, Chemical and Cosmetic, Food, Fertilizer and more. These products are highly in demand by our domestic and international market clients.
We manufacture mixers and blenders are used all through the technique industries and consist of chemical, meals, cosmetics pharmaceutical manufacturing companies.