Industrial Blender Manufacturer & Supplier in India
Big tanks,  industrial blender can combine large volumes of items to be made. The continuing process, however, is more than just mixing. Industrial blenders are designed to make the reaction between the ingredients easier. The first step is to combine all of the components. To get the intended product, the mixture is subjected to particular regulated parameters such as mixing speed, time, and temperature.
Furthermore, these products are manufactured from precisely proportioned ingredients that are emulsified (chemical bonding). Only an industrial mixing machine can produce this level of blending. Industrial blenders differ from ordinary blenders because of these complexities.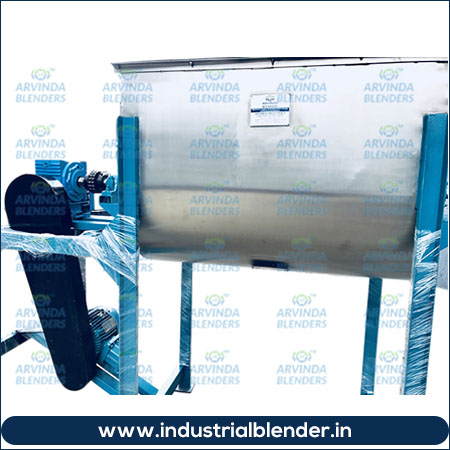 What are the benefits of using an Industrial Blender?
The capacity of an industrial blender in creating mixtures is its main advantage. People can calculate the correct proportions for a certain product and scale the ingredients up to the blender's capacity. With these specialized devices, mixing may be done more quickly. Manufacturers can save money by employing an industrial blender to create a large number of homogenous ingredients. In most modern manufacturing activities, this is a critical instrument.
Blenders are usually found in scientific contexts, such as chemical compounds and pharmaceutical manufacturing companies. When pharmacologists decide on the exact reaction to manufacture, say, a specific prescription pill, they program industrial blenders to make the breakdown and reaction easier on a bigger scale.
Another case in point is the food industry. The preservative is added and stabilized using blenders. Food products are blended with several types of chemical stabilizing agents to make them transportable and safe to eat.
These huge blenders are also commonly utilized in a variety of production sectors, including the cosmetic, agricultural, chemical, and automotive industries, to mention a few.
| | |
| --- | --- |
| Brand | Arvinda blenders |
| Production Capacity | 50 Kg/h |
| Material | Mild Steel |
| Dimension | 1780x1400x2000 mm |
| Motor | 2 HP |
| No Of Phase | Single Phase |
| Voltage | 620 V |
Note**  In this domain, we hold vast experience and are involved in offering Industrial Blender